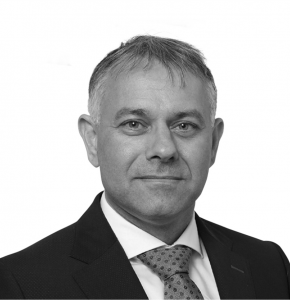 Cor is the founder and Chief Executive Officer of OOS Energy and has over 30 years of experience in the energy industry across the United States, China, Brazil, and the North Sea. During his career, Cor worked with clients such as Exxon, Shell, Equinor (Statoil), Total, Petrobras, Conoco, Marathon Oil, Noble Energy.
Cor has held several onshore senior management and leadership positions, including Chief Executive Officer of Maersk USA responsible for 3 ultra-deepwater drilling units, Chief Executive Officer of GOSS (Global Oilfield Support Service), and Operations Director with Ocean Rig responsible for 4 ultra-deepwater drilling units in operation and two units under construction. In addition, he held several rig management positions of increasing responsibilities within Noble Corporation, including Rig Manager of an ultra-deepwater DP semi-submersible drilling rig. Cor has served as a member of the IADC leadership team, representing the oil & gas industry in Washington DC during the Macondo moratorium.
Cor completed an IMD business management in Lausanne, Switzerland.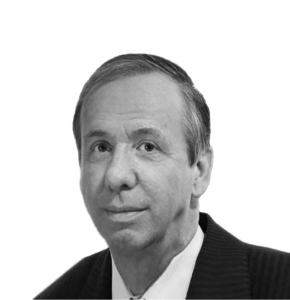 Cees brings 45 years of senior operational leadership experience within the energy industry, since 2018 with OOS Energy as Chief Operating Officer and prior to that as the Chief Operating Officer of Pacific Drilling responsible for the construction and operations of a fleet of 7 ultra-deepwater drillships.
Prior to Pacific Drilling, Cees held several Division, Operations, and Country Manager roles within Noble Corporation and Neddrill. Cees commenced his career working in various onshore (shorebase) management and offshore leadership positions on jack-ups, drillships, and semi-submersibles.
During his entire career, he has managed various capital-intensive construction and upgrade projects in the North Sea, USA, Brazil, and West Africa, and worked with clients such as Shell, Chevron, BP, Conoco, Petrobras, Exxon, Total, ENI, Wintershall, Equinor, Petronas and Pemex. Cees has served as a board member of several IADC chapters.
Cees earned a Bachelor of Science degree in Mechanical Engineering – Automotive from the University of Applied Science, Apeldoorn, Netherlands.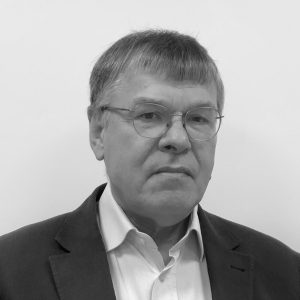 Business and Compliance Manager
Boudewijn has over 40 years of experience in the energy industry with 10 years of offshore experience on jack-ups, drillships, and semi-submersibles. Boudewijn has held a range of senior onshore positions as General Manager at ModuSpec/Lloyd's Register, Human Resources & Contract Manager, Vice President Training & Development, VP Business Services, Rig Manager, and Training and Development Manager.
His experience spans the Gulf of Mexico, West Africa, the North Sea, and the Mediterranean. During his career, Boudewijn has worked with clients such as Total, BP, Conoco, Wintershall, Shell, Eni, Pemex, NAM.
Boudewijn earned a Bachelor of Science degree in Mechanical Engineering from Rotterdam University of Applied Sciences and a Master of Science in Training and Human Resource Management from, University of Leicester, UK.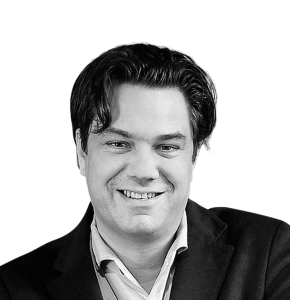 Rutger has over 14 years of corporate finance experience. In his current role at OOS Energy, he oversees the Finance and Administration department, legal entity secretarial duties, serves as a Director of the company and certain subsidiaries, and is responsible for corporate finance, working capital, debt and cash management.
Rutger negotiated financial packages (debt and equity) to acquire offshore assets or for the new build of offshore vessels.
Rutger earned his Master degree in Business Administration at the Erasmus University, Rotterdam, The Netherlands and completed a masterclass Business Acquisition & Mergers.
Prior to joining OOS Energy, Rutger was the finance manager at DRV Corporate Finance overseeing mergers & acquisitions, valuations, and financial restructuring.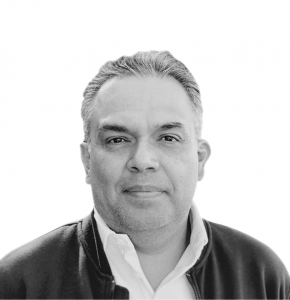 Business Development – Mexico
Luis started his career in the offshore sector working in markets offshore in Africa and Asia. Luis has over 20 years of experience in the offshore industry in the Mexican market, working mainly with Petroleos Mexicanos (Pemex).
During his career, Luis has collaborated with companies such as Maridive in Egypt, Pelikan in Turkey, MEO in Singapore, GSP in Romania, Marine Greatship in India, and Bumi Armada in Malaysia.